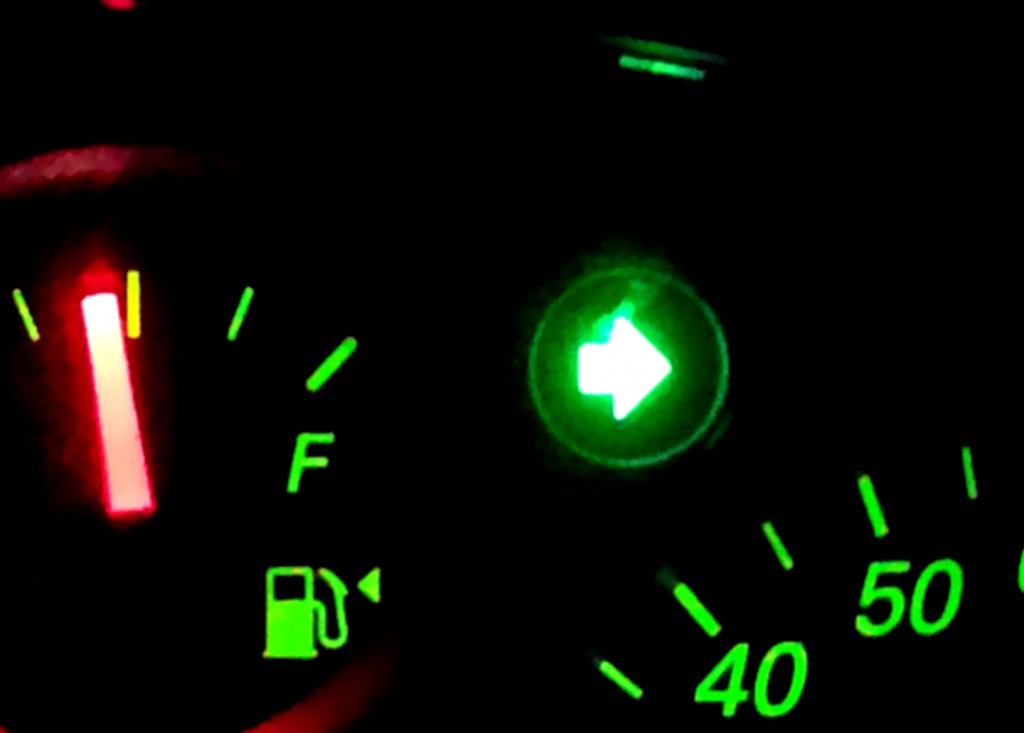 Fills are instrumental (usually) tools that lead us through transitional points in the song. Verses in pop songs usually sound smaller or simpler than the choruses, for example. If I simply end one section and start the next, it will sound abrupt and unexpected. Do that enough and you'll totally lose the listener as they dial in a new station to listen to.
The listener is expecting some sort of connection with the music, consciously or not, and the natural tension in the music will lead them through their own emotional journey. And the journey they are looking for will be full of unexpected moments.
Unexpected moments, when they are short and logical, draw the listener's attention and add to their delight. Unexpected moments that are illogical or too long (when the groove is lost, or when pauses interrupt the flow of the song) become irritating.
What The Turn Signal Is Really For
When I get into my car, I expect an experience that is very similar to the last experience I had in my car. Namely, that I'll follow the rules of the road, the other drivers on the road will get along with me okay, and we'll all successfully get where we're going.
When something unexpected happens, that's when my irritation meter starts to rise. If it's quick, like someone pulling in front of me with no signal, I can handle the spike in my emotions ("how could they possibly think that pulling out in front of me with no signal was a good idea, the jerk").
A little more challenging is the failure in my own vehicle (a slow leak becomes a flat tire, the engine overheats, or the brakes give out- why didn't I get those fixed, now I'm the jerk). That indicates a lack of planning on my part, resulting in a lengthy inconvenience.
An even larger challenge is when other drivers get involved in an ongoing relationship with me but I'm really not wanting one with them (like when I get rear-ended, or I get pulled over for some unknown reason…).
The point is, the trip in my car will feel the most successful when I not only arrive at my destination, but when I arrive with my emotional balance and personal integrity intact. Unexpected moments were handled with grace, and I did my best to help others have a successful interaction with me on the road. And so I will signal when changing lanes, and I'll do my best not to cut in front of people.  I need to let people know what to expect when I'm driving.
Fills = Musical Turn Signals
You and I expect to hear audible signals when a song goes from one section to another. When we don't hear a fill, the transition can be abrupt. We'll save the abrupt transitions for special moments. Smooth transitions are primarily accomplished through fills. Yes, the chords matter and provide their own forward movement. But these days the rhythms propel the song forward even more strongly than the chords do.
When To Play Fills
With our Western European ears (in terms of our music), we automatically listen for groups of four: four beats per measure, four measures per phrase, four phrases in a verse or chorus. It feels really natural to us musically and lyrically for new phrases to begin every four measures. So every time we are about to begin a new phrase, a fill can lead us in. Fills can be played with any instrument, and they can be sung as well. Fills not only telegraph changes in the musical style or texture, it leads the listener through each change from start to finish.
Think of the last time you watched Tarzan (I know this is a stretch, but bear with me) putting his arm around Jane while he grasps the miraculously appearing vine with his other hand and swings from tree to tree. He successfully takes his passenger from one place to another, handling the transition flawlessly. She is along for the ride and knows that the endeavor will probably work out well. But she is not in control. All she can do is sit tight and try not to scream. Maybe swoon, depending on who's playing Tarzan.
Fills do that for the listener. They handle the transition, and all the listener can do is hold on. But it doesn't last very long. It is exciting to be taken on the ride, and though the listener expects it to turn out well, he is not the one in control. It can be a thrilling ride.
What Do You Think?
Here is a quick and dirty example of a short song with no fills. The chords themselves provide some interest and contrast, but the fills are missing.
Now listen to the same short song with various length drum fills added at the end of every 4 measures.
Next week, we'll take a look at fills on each of the rhythm section instruments.
How do you think about using fills? Do you use them strategically in your songs?
Please leave your comment below, or email me at [email protected].
© 2014 Steve Case