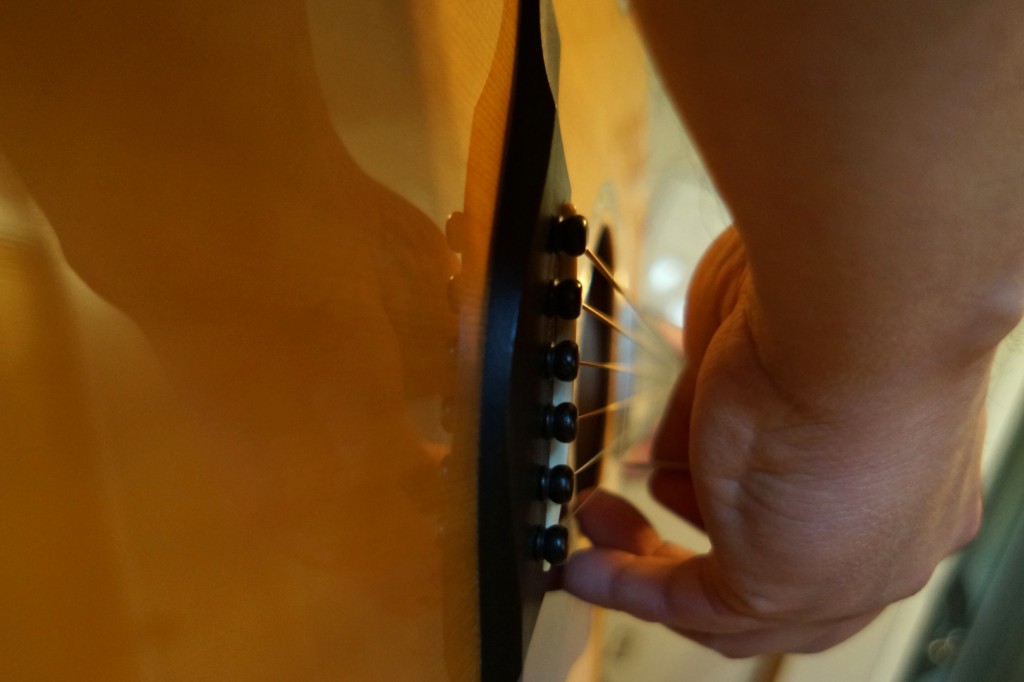 As musicians in a worship context, I hope you're getting the picture that reflecting emotion through our playing is really important. We are playing songs that speak to the heart and soul.
Reading through Psalms takes us emotionally from one end of the spectrum to the other.
The Lord is my strength and my shield; my heart trusts in him, and I am helped. My heart leaps for joy and I will give thanks to him in song.   (Ps 28:7)
Streams of tears flow from my eyes, for your law is not obeyed. (Ps 119:136)
The Bible is full of examples like these, encouragement to engage with the emotion of the writer. And as worship musicians, it's our job to lead people in and through those intense emotional moments.
And of course, I have more ideas on how to do just that. Here are two more techniques that will help you inject just the right feel into your playing.
Controlling Your Volume
The first one is probably obvious. Changing your volume at certain moments can take a song from small and intimate to grand and majestic. Control the volume with the strength of your grip on the pick, then add emphasis with your wrist.
The verse of a song is typically softer, smaller, more intimate than the chorus. Play the verse with less force for a softer volume. On a scale of 1 to 10, think 2.
When you approach the chorus, start adding energy. On the downbeat of the chorus, start using a full strum to get your volume level to a 5 or 6.  Leave some room for a repeated chorus near the end of the song to be even louder, maybe an 8. On the next verse, bring it down again to maybe a 3.
Palm Muting
The next technique, the palm mute, is great for changing the timbre, or texture, of the sound. But as you use it, the palm mute can feel even more like a rhythm tool, helping you control the volume as well as the groove.
When you want to draw the music down in to an intimate, rhythmic moment, try a palm mute.
How much do you think about intentionally using contrast on your instrument? Let me know how these techniques are working for you! You can leave your comment below, or email me at [email protected]. 
And make sure you don't miss another post! Go to the upper right corner of this post and sign up to receive CaseTunes in your email inbox!  As always, you have our guarantee that we will never share your email address with anyone, and you can unsubscribe at any time.