I see there's a sequel coming out soon to How To Train Your Dragon. I enjoyed the movie. I really enjoyed the soundtrack.
How is it that movie soundtracks capture the feel and texture of the movie so well? And why is it so important that the musical underscore is there at all?
Glad you asked.
The score for a film, the soundtrack, helps us figure out how we feel about the scene we're watching without making us think about it.
At the heart of this is the notion that music and emotions are both states of tension. How emotionally invested we become as the story progresses is a primary function of the underscore, the background music.
Tell Me How To Feel
To get a handle on how important this is, find a 30-second segment of your favorite movie where there is no dialog. Now, this experiment isn't perfect, but you should get the idea. Watch the scene with the sound turned off. This will seem unnatural partly because you've just turned off all of the incidental sounds of movement, the breeze, traffic, doors closing, ad infinitum. But you've also turned off the music.
When you've finally gotten bored with the soundless film, turn the sound back on. You should not only hear the sfx and dialog; the music can make the scene emotionally become 3-D, it will come into vivid focus now as you watch.
The soundtrack is telling you how to feel from one moment to the next, telegraphing your emotional response before you feel it. An artfully constructed soundtrack gives you emotional confidence – what you think you feel due to the action and dialog, the music confirms.  A 2-hour movie may change moods continuously, the music leading you from the moment it starts.
Dipping My Toe In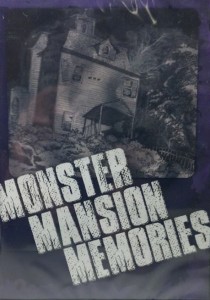 Last year, I had the privilege of working on a documentary project with my friend, Andy Wolf. The project was called "Monster Mansion Memories", and took a historical and behind-the-scenes look at a local Central New York TV show from the 60's.
Andy had done a marvelous job getting clips from "Monster Movie Matinee". He conducted interviews of the cast and crew, piecing together the genesis and production of the show. And though it was a stretch for me both in genre and medium, I took a stab (puns intended) at writing some of the score.
Excerpts from Monster Mansion Memories
Listen to each of the following clips. Each one emotes in its own way. If you're curious about where they fit into the whole production, you can purchase a DVD from Andy's site.
Dear Guest ((from Monster Mansion Memories
Dance Of The Macabre (from Monster Mansion Memories)
Cameras Rolling (from Monster Mansion Memories)
We'll go into some of the mechanics involved for communicating emotion through your music in future posts. When you follow some simple principles, you can very deliberately convey the emotion you're aiming for.  It really is both an art and a science!
What's your favorite movie soundtrack moment? How does it pull at your emotions when you hear it? You can comment below, or email me any questions about music, theory and next-step musicianship at [email protected].
Don't miss another post! We will do all the heavy lifting for you and deliver them right to your email inbox. Just go to the top right corner of this page and fill in your email address. You have my promise that I will never share your email address with anyone.
© 2014 Steve Case